On May 11th, 2022, SNV Netherlands Development Organisation, Department of Agriculture and Rural Development of Thai Nguyen province co-organized "ESCO Model for Commercial Farms" workshop. More than 50 attendees including relevant departments and agencies, Thai Nguyen Animal Husbandry Association, farm owners, representatives of EGreen company, and the BeCA project team of SNV Vietnam participated in the event.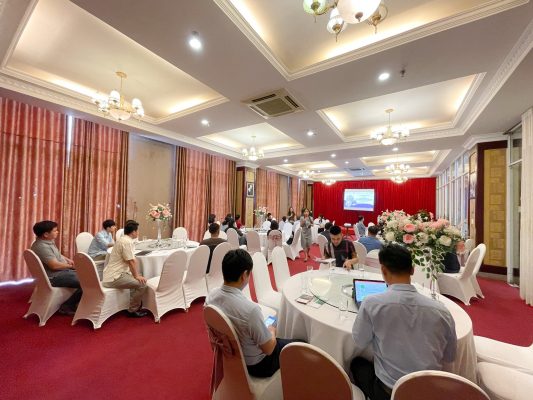 More than 50 attendees 
Currently, there are over 8,500 large and medium-sized commercial pig farms in Vietnam with biogas digesters for manure treatment. Almost all biogas plants produce biogas well above the demand for cooking. As a result, biogas are being either flared or released into the atmosphere without burning increasing greenhouse gas emissions. With financial support from the Australian Government through
Business Partnerships Platform
, SNV Vietnam and
Egreen Pro
are implementing "Bioenergy on Commercial Farms" project. This project aims to scale up an existing biogas-to-bioenergy model in Vietnam to provide medium and large pig farms with cheap, secure and sustainable energy.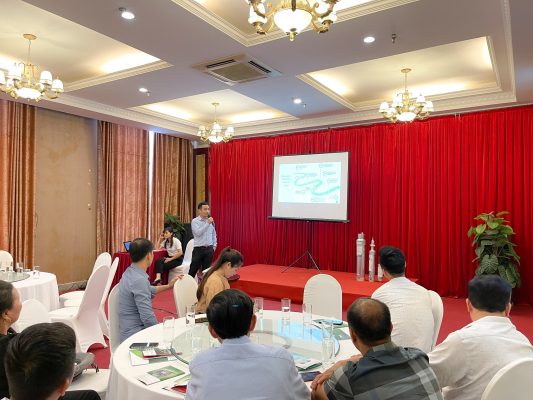 Mrs. Nguyen Thu Ha, BeCA Project Manager                                            Mr. Pham Duc Tho, EGreen – CEO
"We hope that today's workshop will help livestock farms in Thai Nguyen province have access to information about the project, thereby better understanding the market for supplying biogas generators in the province and mechanisms in the development of carbon projects. By supporting farms to access and apply the ESCO model with biogas generator systems, the project will contribute to mitigating climate change in developing low-carbon livestock, thereby bringing economic, social, and environmental impacts in the most sustainable way." – Mrs. Nguyen Thu Ha, BeCA Project Manager shared.
2022, Source from SNV VietNam