On October 18-19, the first international seminar on the framework of the climate protection project through the development of the sustainable biological energy market in Vietnam (BEM) took place in Ha Noi. Egreen Technology JSC is honored with delegates from the Department of Electricity and Renewable Energy and the Electricity Regulatory Regulation Department, the Ministry of Agriculture and Rural Development, the Ministry of Natural Resources and Environment, the Institute for Policy, the General Department Environment, Vietnam Electricity Group (EVN) related departments of the provinces, … discussing issues revolving around potential and challenges when using and developing biogas sources in Vietnam on medium and large scale.
The representative of the Company, Mr. Pham Duc Tho, also shared and introduced the business model and generator products, especially introducing the air filter for cooking and receiving positive attention from transmission. Pine and related parties. Egreen also has a display of products of air filters and generator models.
After that, the leaders of a number of relevant ministries and experts had a seminar to discuss the potential of Vietnam's biogas potential, contributing to the commitment to COP26 solutions to promote investment. In addition, international experts have introduced the experience of applying large -scale biotechnology.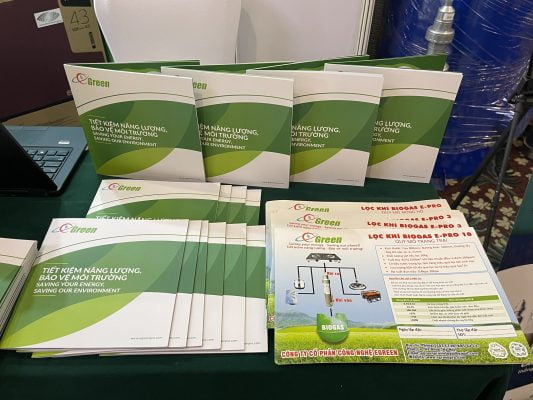 Join Egreen:" Save your energy – Save the environment"